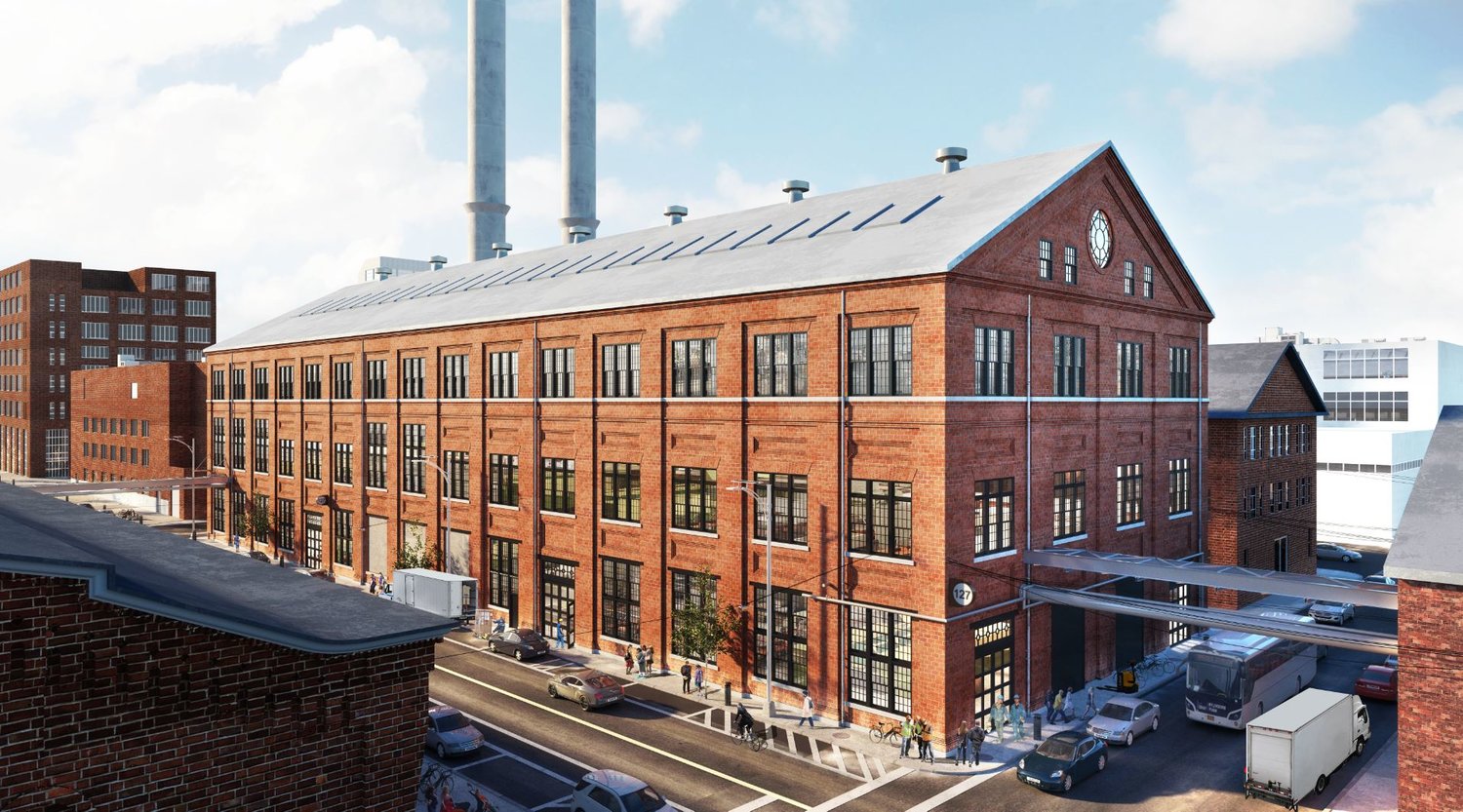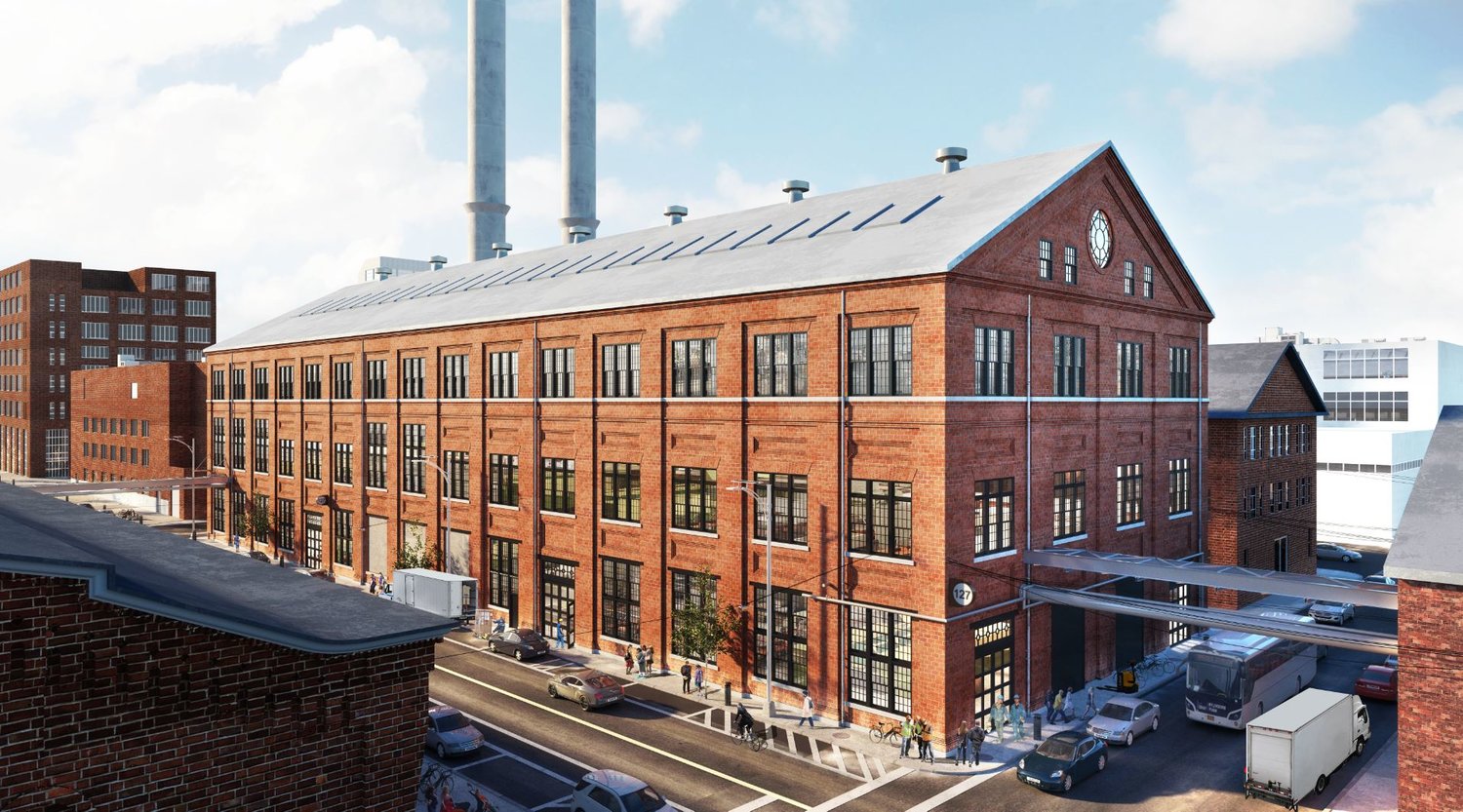 Building 127, Brooklyn Navy Yards, New York NY
Upon completion in 2020, Building 127 at the Brooklyn Navy Yards will be the last historic building on the site to undergo significant renovation. The building, which dates back to 1904, was originally used as a shipbuilding facility with its most recent tenant, who vacated in 2017, being the Cumberland Packing Corp. - best known as the manufacturer of Sweet'N Low.
Designed by S9 Architecture, on behalf of the Brooklyn Navy Yard Development Corporation, this gut renovation will add 95,000 square feet of modern industrial and manufacturing space to the building. Project phases include the restoration and replacement of existing windows and the installation of new building systems including bathrooms, elevators, and loading docks. The ground and second floors have been designed for medium-to-large scale manufacturing and the third floor, with an expansive open-truss ceiling, catering for design firms looking to utilize prototyping technology. HKA provided full code consulting services on the project.
Image credits: S9 Architecture